Hey fans! Happy Monday!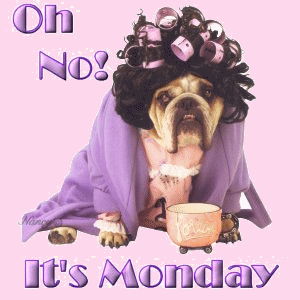 Haha! I love Mondays, and while you're all mentally smacking me upside the head, let me tell you why.
Monday is when my hubby goes back to work, and it's just me and my daughter. Things go much smoother when daddy isn't around lol! But anyways.
Today, I'm thinking I'm in the mood for historicals. So here's some goodies for you all!!
Mystic Mountains
In the early 1800s the penal colony of Botany Bay was an unforgiving and harsh place. Isabella O'Shea is transported to New South Wales for wounding a member of the British aristocracy who raped her, so it is understandable that she loathes members of the upper class and the system that punished her; sentenced her to seven years transportation.
Tiger Carstairs is rich, ambitious and English-so is it any wonder she is determined to hate her new master. Tiger dreams of making a new life beyond the aptly named Blue Mountains, so called because of the perpetual haze of blue surrounding them.
Mystic Mountains is a story of courage and persistence-traits that were essential for the settlers who carved out a new life in a raw land where suffering and heartbreak were commonplace.
Isabella and Tiger face tragedy and many hardships in their quest for a new life in this untamed land.
Marblestone Mansion, Book 1 (Scandalous Duchess Series)
$0.99 Nook Link
A Duke by inheritance, Hannish MacGreagor soon learned the title came with very little wealth, so he bought a silver mine in Idaho, left his wife of two weeks in Scotland, and sailed to America. Two years later, he sold the mine and became one of the wealthiest men in Colorado. Convinced his wife would be happy there, he built Marblestone Mansion on a bluff overlooking Colorado Springs, where many a wealthy gold mine owner and their families lived. His hopes were high when he sent for his wife, yet there were signs that all was not well with his marriage. Never could he have imagined the disaster that was headed his way.
The Loyal Heart (The Noble Hearts: Book One)
Nook Link
Lady Aubrey has a problem. Several problems. Her childhood love, Ethan, has returned home from the Crusades, but he's more interested in winning his land back than wooing her. She has to rescue a pair of nuns who are being held prisoner in Derby Castle's tower by the sadistic Sheriff Buxton. And to top it all off, she's developing scandalous feelings for Buxton's lackey, the dark and devilish Crispin. Faced with all that what's a girl to do but don her disguise as the Derbywood Bandit and take matters into her own hands?
Sir Crispin is at his wit's end. Not only does he have his hands full keeping Buxton from killing half the shire, now his arch nemesis, the Derbywood Bandit, has joined forces with his old rival, Ethan. And that's nothing compared to the burning torch he carries for his ex-fiancé, Lady Aubrey. He would do anything to win Aubrey's love …
… until he suspects that there could be a closer connection between Aubrey and the Derbywood Bandit than anyone has guessed.
The Wronged Princess - Book I (Cinderella Series)
Nook Link
Even when Cinderella loses her glass slipper, she feels quite smug when Prince Charming announces to his kingdom, he'll try the shoe on every maiden until he finds his mysterious princess. Unfortunately, it slides just as easily on her sister, Esmeralda's dainty foot.
Celtic Storms, Book 1 in the Celtic Steel Series
Darina O'Malley watched the sun set in the bay from the great tower in O'Malley castle - saying a silent prayer for her cousin Kyra and hoping the message that was delivered to the MacCahan's did not spell sudden doom for her and her people. If what her Uncle Ruarc had told her was true, she was to be married to a stranger in less than five days and her world would turn upside down.
The realization that her clan held secrets which could destroy them forever chilled her blood. Who was this son of a Laird she was betrothed to and how would he react when he learned the truth?
Forevermore (A Jewel Trilogy Novella)
Nook Link
England, 1667
Sensible Clarice Bradford is content in her widowhood. She has a pretty one-room cottage and a lovely little daughter, and the
last
thing she wants is another husband. Until one fairytale evening when she's invited to a wedding at a castle...

Scottish gentleman Sir Cameron Leslie is smitten with the shy, English beauty at first sight. He's fiercely drawn to the very strength and independence that make her unwilling to throw caution to the wind and bestow her heart on a younger man. Though passion flares between them, it will take everything Cameron can muster to reawaken Clarice's long-forgotten dreams of true love...
Thief of Hearts: Wanted
THIEF OF HEARTS: WANTED description:

Perhaps time and distance are the best antidotes for a vengeful heart. Nope, that's a lie. The pig must die.

The Princess: Happily ever after? Zaina doesn't believe in it. Now revenge on the other hand...All she has to do is: cut her hair, dress up as a boy, call herself Little John, join the traveling circus, guard her soul against the evil sorceress, battle dragons and avoid the lethal tip of the mysterious Lord Hood's blade. It's perfectly easy. Oh, but don't forget the potion, the one that's intended for the villain who ruined her. It ends up in the wrong hands, causing everyone to fall in love with her except the one she desires most.

The Outlaw: If there is one thing Lord Hood is good at, it's sniffing out a lie. And the newest member of his troupe, the lad Little John, is lying about something. Hood just has to figure out what. In the meantime, he will continue to steal from the rich and give to the poor and evade the bounty hunters who pursue him. For one day soon he will return home to avenge the murder of his betrothed and perhaps that will ease the dark stain upon his heart.
Possessed at Rhonan - Book Two (Lords of Rhonan)
Jess, an American psychotherapist, discovers startling secrets about Rhonan and her origins. Her affair with Lord Douglas of Rhonan is both passionate and tempestuous. However, with her feisty nature and his brooding temper, they appear more like enemies than lovers.
As Jess slips back to 1810, she begins to unravel the fate of the lovers, the Lady Muriall, a penniless ward, and Lord Duncan of Rhonan. To her horror, she learns of the rakehell Maximillian's evil intent to abduct Muriall.
In the present time, evil forces gather. Father O'Reilly enlists the help of two powerful witches, but are they strong enough to save Jess from the desires of the demon?

A romantic erotic best seller.
A Pirate's Temptation
Embarking on a mad scheme to save herself from being trapped in an unwanted marriage, Jillian disguises herself as a man and boards Vane's ship as his new cabin boy.
But to her dismay, her ruse fails miserably - on all counts.

Vane ignores her plight and vows he will return her to her father and her betrothed, leaving Jillian desperate to find a way to change his mind. Faced with a pirate's temptation, Vane is forced to decide: return Jillian to her father, ruined and scorned, or give in to his desires and play the gallant hero after all...
Devil in the Making (The Devil DeVere)
**A prequel to the multiple award-winning Devil DeVere series**
A rebellious young nobleman's prank with the king's lion goes comically awry in this bawdy Georgian era romp.
Every devil has a beginning... From the outset of young Lord DeVere's arrival at Westminster School, his scandalous family secrets set him apart from the other aristocratic scions as an "untouchable." Akin to a dark shadow following him, the ugly truth remained that his mother was indeed the biggest whore in England, and his presumed father was no less than a pox-ridden madman. Likewise, Simon Singleton's poetic proclivities had instantly made him the bullies' mark, and even Edward Chambers' great size had served as little deterrent for the upper classmen's taunts when accompanied by adolescent awkwardness and a broad North Country drawl. By the end of the first form, however, the three young outcasts had forged an iron-clad bond that would maintain them through nearly six years. DeVere's finely honed shell of arrogance, Ned's increasing brawn, and Sin's rapier wit gave birth to an unholy triumvirate that would come to wreak perpetual and unchallenged havoc upon Westminster School.
His Impassioned Proposal (The Bridgethorpe Brides)
She's ready to love...
Jane Marwick has waited six years for the man she hopes to marry to return from the war and propose to her.

The wounded hero comes home...
When Stephen Lumley finally speaks his heart, he is so far in his cups as to not remember the event the next morning. It's not the beginning he'd planned.

Can he ever live down his impassioned proposal?
Jane fears she has wasted her love on the wrong man. Stephen isn't sure he's capable of being a good husband to any woman, but he only has a few months to convince himself and Jane he is worthy of her love, or she'll be off to London to find a man who is. He's not certain what his future will bring, only that he needs Jane in it.
Pillaged by the Viking (Viking Plunder)
When the marauding ship of blonde Vikings sacks Eliza's village, she knows her fate even as they drag her onto their ship. One by one the women of her village are tied to the masked and forced to satisfy the entire crew, but Eliza's turn never comes. When she reaches the Viking village, she's taken to the chief's longhouse, and learns that her fate may be much worse just a shipload of men--if she can't satisfy the chief, she'll be thrown to the mercy of the entire village!

This erotic short is for adults only. It contains hulking barbarians, a reluctant maiden, defloration, and mystical, steamy sex.

Special note to readers: This story and the two sequels are now included in the specially priced novella, Viking Bride. The novella also includes a final chapter in Eliza and Regnar's stirring tale.
Betrothal (Queen's Honor, Tales of Lady Guinevere: #1), a Medieval Fantasy Romance (Queen's Honor, Tales of Lady Guinevere)
In Betrothal, the first 70 page novella of the Queen's Honor Miniseries, Lady Guinevere's instant attraction to a mysterious knight collides with her obligation to marry the man who can protect her kingdom...

BETROTHAL: Seventeen year old Lady Guinevere holds the crown to an ancient kingdom. Without brothers to ascend the throne, marriage to her will assure any man the right to rule.

Arthur Pendragon has won his power through battle. His legions have elected him their king and protector but he seeks to legitimize his claim to High King through marrying Guinevere.

Lancelot, a valiant knight with a broken past, is driven by his desire to protect those in need. He's joined Arthur's forces because he believes in Arthur's dream of peace for a war-torn country.

But Lancelot possesses something that Arthur can never win...Guinevere's heart.
The Reluctant Duchess
Having been the sole provider for her family since she was 16, Lady Annabelle Wyatt knows an awful lot about responsibility but sadly, very little about love.

Richard Armstrong is just back from serving in the Army and is having difficulty filling his deceased father's shoes, as the new Duke of Hampshire.

Richard is enamoured from the moment he sets eyes on the hard working Annabelle but she is far too bound by duty to admit that she reciprocates his feelings.

With a little meddling from Richard's mother, love seems to blossom between the pair, only to be threatened by Annabelle's vengeful brother. Can Richard and Annabelle find lasting happiness, or will her brother's wrath separate them permanently?
Once Upon A Diamond (A sweet Regency Historical Romance)
A Regency Historical Romance containing suspense and humor, by an award winning author! Called "a riveting page-turner" by a Bookseller of the Year (Romance Writers of America), this sweet regency historical romance includes a feisty American heroine who meets her match in a handsome Regency lord! (Teens and up)
Tender, humorous, captivating...A delightful, heartwarming story of love...
Throw together a stolen diamond sought by the Crown, a handsome earl dispatched on a secret mission, a beautiful American pressured to marry, and a French spy bent on revenge, into the middle of Regency England, and the resulting chaos is found in this Regency Historical Romance.
The Rejected Suitor (The Clearbrooks) $0.99
Book 1: The Clearbrooks
A Regency Romance of star-crossed lovers, by an award winning author! Tender, humorous, captivating...The only daughter of a duke, Lady Emily Clearbrook, secretly loved the Earl of Stonebridge, but one day, he left her without a word. Now, years later, Stonebridge mysteriously reappears and battles Emily's four brawny brothers to woo her again. But the bigger battle seems to be with Emily!
Alas, My Love (Botany Bay) $0.99
From the talented Edith Layton comes the second novel in her wonderful new series. Can a self-made man overcome humble beginnings to romance the lady of his dreams?
Surviving against all odds, Amyas St. Ives grew up in a foundling home, then escaped to the streets of London and managed, through sheer will and courage, to make his fortune. However, money and devastatingly good looks alone are not enough to gain entry into London high society—not when Amyas is unaware of his true origins and is considered base-born among the posh Regency set. When he meets the alluring Amber, a fellow foundling and ward of a respectable family, he thinks he's met a kindred spirit—but when Amber finally discovers her true identity, the hurdles to their love become insurmountable. How can Amyas convince her family that what a man is matters more than what he was born to be?
Wild Indigo (Blum Family) $0.99
Love's Spirit
To the Cherokee who raised her she was "Wanders Lost," a white orphan in a land ravaged by revolution. To the Moravains of Salem, North Carolina, she was Mary Margaretha, a spirited young woman barely civilized by her years among their prim sisters. To rugged Jacob Blum she was Retha, his new bride, a blazing beauty who stirred his blood.
Love's Promise
Drawn by a passion that matched Jacob's own, Retha wanted nothing more than to be a loving wife. Yet before she could completely give herself to Jacob, she had to overcome the ghost of her mysterious past, a past whose memories made her tremble at the very touch she so deeply craved.
When Midnight Comes (Novella) $0.99
Visit the streets of 19th century New York in a novella based on the legend of the Jack O Lantern. Newly dead Jack Keegan may be doomed to wander the earth forever with only a lantern to light his way unless he atones for the sins of a lifetime. His love for Lucia Casale may be the only thing that can save him.
Twice Upon a Time (A Danby Family Novella) $0.99
Since her father's untimely death, Felicity Halliday has relied on the medical knowledge learned at his side to treat London's most disreputable in order to support her family. Life has been hard, but everything changes the night she is snatched from an alley behind a theatre, tossed into a nobleman's carriage, and receives an offer she cannot afford to refuse.

It has been less than a fortnight since Julian Beckford returned to London after a sojourn in India, and he's already up to his top-boots in one of his cousin's mad schemes. When his foolish cousin decides to engage an actress to play his wife over the holidays at Danby Castle, Julian becomes an unwilling party to the lady's abduction. Along their journey to Yorkshire, Julian makes a stunning discovery about his cousin's pretend wife....and finds it's possible to love Twice Upon a Time.
His Saving Grace $0.99
Will she be able to save him from himself?

Grace finds herself wed to a man who loathes her. She is shunned and exiled to the farthest corner of the land. It wouldn't hurt so much if he hadn't once been her best friend.

Thomas became a duke long before he was ready. Now he can't go anywhere without women trying to entrap him into marriage. He expected better from his childhood friend.

How can friendship, let alone marriage, thrive in the face of bitterness, suspicion and misunderstanding?
What's to be done when the hurtful choices made in anger have lasting consequences?

It takes a special kind of person to see past the pain to the beauty that lies beyond…
The Boleyn King: A Novel (Anne Boleyn Trilogy) $1.99
Just seventeen years old, Henry IX, known as William, is a king bound by the restraints of the regency yet anxious to prove himself. With the French threatening battle and the Catholics sowing the seeds of rebellion at home, William trusts only three people: his older sister Elizabeth; his best friend and loyal counselor, Dominic; and Minuette, a young orphan raised as a royal ward by William's mother, Anne Boleyn.

Against a tide of secrets, betrayal, and murder, William finds himself fighting for the very soul of his kingdom. Then, when he and Dominic both fall in love with Minuette, romantic obsession looms over a new generation of Tudors. One among them will pay the price for a king's desire, as a shocking twist of fate changes England's fortunes forever.
Quest (Queen's Honor, Tales of Lady Guinevere: #2), a Medieval Fantasy Romance (Queen's Honor, Tales of Lady Guinevere) $1.99
In QUEST, BOOK 2 of QUEEN'S HONOR: After agreeing to marry Arthur, Guinevere thinks she's solved all her problems—the protection of Camelaird, the freedom of her cousin, and the power to make a difference. But when she finds herself unable to control her attraction to Lancelot, a chance encounter with the knight threatens to ruin everything she's strived to achieve.

To complicate matters, when she arrives in Camelot, she realizes she's caught in an intricate web of magic and ulterior motivations—and some of those motivations seek to expose her unchaste desires for another man before her wedding day.

QUEST is a novella (about ½ the length of a novel). QUEEN'S HONOR will be told in episodic books meant to be read in a few hours each. What's an episodic book? It's formatted like your favorite television show or a miniseries where an overall story is broken down into smaller, self-contained stories. Each novella is a story by itself, yet the continuing characters will return for new stories that tie to an overall story-line. For those who don't have time for longer books, this is a great shorter read, while those who love longer books will get the benefit of more episodes and a deepening story through multiple episodes.\
The Most to Lose $1.99
Jonah Armstrong, Earl of Haywood, and the Duke of Hadleigh were best friends until a scandal involving Hadleigh's fiancée destroyed their friendship. Three years later, Jonah returns from the Crimea as a war hero and London's most eligible bachelor, setting the gossip afire and fanning Hadleigh's long-simmering rage into an inferno. Hadleigh has not forgotten his old friend's betrayal, and now that Jonah has returned, he will take his revenge.
Lady Cecelia Randolph has loved Jonah Armstrong for as long as she can remember. The moment they share a passionate kiss, she dares to hope that he feels the same for her and that his attention is driven by more than his desire to taunt her brother or his desperation for her dowry. It isn't until Hadleigh's quest for vengeance nearly destroys her that she realizes that Jonah loves her enough to risk everything to protect her.
The Unlikely Heroine - Book II (Cinderella Series) $2.99
Pragmatic, hard-edged, Pricilla has no desire to marry and have a herd of squabbling children. She revels in her position as Chalmers Kingdom's Land Agent. But things turn deadly when she and Prince Charming's irresistible cousin, Sir Arnald, stumble upon a hoard of villains smuggling goods that could spell disaster for Chalmers.
Viking Bride $2.99
Chained to the mast as a captive on a Viking warship, the young virgin Eliza thinks her life is over. But when she reaches the Vikings' village, their handsome king Kelnar takes an interest in her and she soon comes to realize that he's more than a warrior king: he's a gentle, caring man that only needs the right woman by his side. But first Eliza must win the respect of the village if she ever hopes to win the king's heart.

This erotic novella is intended only for adults.
A Wild Night's Bride (The Devil DeVere) $2.99
What happens when a struggling actress and a grieving widower come together in a night of unbridled debauchery orchestrated by a bored and machinating rake? With the devil in charge...there will be hell to pay!

She's a lonely lady down on her luck... Phoebe Scott, alias Kitty Willis, is a struggling Covent Garden actress with a bruised heart and a closely guarded secret.

He's steadfast and eminently respectable.. Sir Edward Chambers, Ned to his intimates, is guilt-ridden over his beloved wife's death and avowed to live out a rustic and mundane life … of celibacy.

With the devil in charge — there will surely be hell to pay. Devil in disguise, Viscount Ludovic DeVere, is determined to return his best friend, Ned, to the land of the living. His meddling machinations result in a night of mind blowing passion after which "dull dog Ned" awakes to find himself in the King of England's bed!
The Arrangement $4.55
A mesmerizing story of passionate awakening and redemption, Mary Balogh's new novel unites a war hero consigned to darkness with a remarkable woman who finds her own salvation by showing him the light of love.

Desperate to escape his mother's matchmaking, Vincent Hunt, Viscount Darleigh, flees to a remote country village. But even there, another marital trap is sprung. So when Miss Sophia Fry's intervention on his behalf finds her unceremoniously booted from her guardian's home, Vincent is compelled to act. He may have been blinded in battle, but he can see a solution to both their problems: marriage.

At first, quiet, unassuming Sophia rejects Vincent's proposal. But when such a gloriously handsome man persuades her that he needs a wife of his own choosing as much as she needs protection from destitution, she agrees. Her alternative is too dreadful to contemplate. But how can an all-consuming fire burn from such a cold arrangement? As friendship and camaraderie lead to sweet seduction and erotic pleasure, dare they believe a bargain born of desperation might lead them both to a love destined to be?
How to Entice an Enchantress (The Duchess Diaries) $4.55
Scarred in the terrible accident that took his wife, gruff Lord Kirk has hidden himself from Society. When he meets his neighbor, Dahlia Balfour—a young beauty who shares his love for poetry and books—he realizes she is the one woman who could make him forget the past. But how can such a recluse attract the eye of an enchantress? Kirk appeals to his godmother, the Duchess of Roxburghe, to help him become the dashing, well-dressed hero of Dahlia's dreams.

Arriving at a house party given by the Duchess, Dahlia is unprepared for the change in her neighbor. Suddenly, she is seeing him in a whole new light. When he captures her lips with an ardent kiss, she realizes he could be her romantic hero, but then a jealous rival twists an inadvertent comment she makes. Now Dahlia must persuade Kirk that she's not just a pretty girl feeling pity, but a passionate woman who sees past painful scars into the soul of the man she's come to love.
Any Duchess Will Do (Spindle Cove) $4.74
What's a duke to do, when the girl who's perfectly wrong becomes the woman he can't live without?

Griffin
York, the Duke of Halford, has no desire to wed this season--or any season--but his diabolical mother abducts him to "Spinster Cove" and insists he select a bride from the ladies in residence. Griff decides to teach her a lesson that will end the marriage debate forever. He chooses the serving girl.

Overworked and struggling, Pauline Simms doesn't dream about dukes. All she wants is to hang up her barmaid apron and open a bookshop. That dream becomes a possibility when an arrogant, sinfully attractive duke offers her a small fortune for a week's employment. Her duties are simple: submit to his mother's "duchess training"... and fail miserably.

But in London, Pauline isn't a miserable failure. She's a brave, quick-witted, beguiling failure--a woman who ignites Griff's desire and soothes the darkness in his soul. Keeping Pauline by his side won't be easy. Even if Society could accept a serving girl duchess--can a roguish duke convince a serving girl to trust him with her heart?
The Faithful Heart (The Noble Hearts: Book Two) $4.99
Being a noble is all about soft beds and plenty of food, or so Jack Tanner always thought. But the other nobles of Derbyshire still treat him like a dirty peasant, he can do nothing to stop the rash of robberies in the forest, and his enigmatic steward, Simon, knows more about running a manor than he does. To top it off, even the return of Madeline, the love of his life, is overcast by the machinations of the beautiful and cunning Lydia. So when King Richard is captured and Derbyshire is asked to raise an impossible sum of ransom money, Jack must make a sacrifice that destroys his and Madeline's chance of happiness.

Lady Madeline risked everything when she defied her father and escaped the convent in order to be with Jack. But their long-awaited reunion is ruined by her father's wrath and the fortune-hunting seductress Lydia. Madeline is smart, but convent life hasn't prepare her to battle for her man. When Jack becomes Lydia's captive, literally and figuratively, Madeline must learn to out-maneuver her rival in order to save the man who once saved her from a fate worse than death.
Celtic Shores, Book 2 in the Celtic Steel Series $4.99
Celtic Steel Series, Book 2

Patrick MacCahan just became the new Laird of the O'Malley clan. His new position is met with many obstacles; including a tempestuous new wife, a two-decade long war with a neighboring village, a missing foster child and a pagan witch who overpowers the clan at every turn.

Parkin MacCahan's life just got a lot more exciting. His older brother Patrick has married the eldest daughter of the O'Malley clan. His father is building a shipping empire off the coast of Northern Ireland. Parkin must oversee the operations and coordinate efforts between the O'Malleys and the MacCahans.

In order to dock at O'Malley port, Parkin and his men must sail past the legendary Island of Women. Will Parkin be able to withstand the temptation to trespass the legendary shore? Or will he be invited?

Kyra O'Connell has resided in O'Malley territory all of her life. As the niece of the late Laird Dallin O'Malley, and daughter of the clan's chieftan, she has been part of the inner circle for as long as she can remember. When a spy is found among the villagers, Kyra is asked to take up residence on the Island of Women and to infiltrate their ranks as a spy herself.