Merry Christmas Fans! I'll be busy with the family tomorrow, so I'm saying it today! I hope you all have an amazing Holiday. Join us next Monday for the Randi Alexander Event. It should be a blast!
Well, I'm off to bake some cookies and wrap some final gifts. So, here's your last Christmas Romance list for the season!!!
Enjoy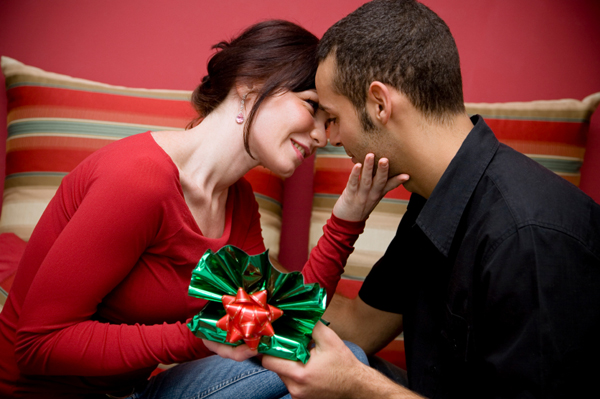 Christmas Presents
It's that time of year again! The Holidays are ripe for sexy, fun adventures. And Thomas Hunter Dillon is just the man to serve them up for you!
Christmas Presents is the third compilation book of short-story erotica from Mr. Dillon. Only in this volume, Thomas changes it up for the Holidays.
You still get seven new sexy scenarios played out for you, but with different Holiday twists! In this book you'll follow along as new couple Marcus and Jenteal navigate their first Holiday season together.
After moving north from warm and sunny Florida, Jenteal is introduced to a bitterly cold and bleak Wisconsin winter. That is until a chance encounter with her new neighbor Marcus changes everything. What ensues is a Holiday season filled with raw, animalistic attraction and good old fashioned sexy winter adventures!
All the stresses of Thanksgiving, "Black Friday", work, travel, Christmas, New Year's, and even a hellacious snow storm or two, are turned into erotic fun for your enjoyment and the release of your tensions this Holiday season!
A Gigolo for Christmas
$3.99 Nook Link
Shelia Everett couldn't have imagined a worse company Christmas party. By the end of the evening she was unemployed and homeless. Fortunately her boss' date, Anders Adamson was willing to help her repair the damage. He even offered to help her get a job at his escort service.
What's a good girl to do when she discovers she's fallen in love with a gigolo?
SHOPPING FOR MEN AT CHRISTMAS (Romance)
A beautiful Scottish mansion has been converted into a great shopping experience, filled with boutique shops, where romance is flourishing along with high heels and fashion.
There is talk that women are shopping there in search of love, perhaps to meet the man or their dreams, and so within the gossip and chatter of the tearoom, cafe and coffee shop the saying has emerged - shopping for men. Even if it's only window shopping and not actually taking one home gift wrapped.
The story features Jaec Midwinter, the handsome and sexy chocolatier. Midwinter isn't looking for love. But can he resist Erith who owns the cake boutique, or Charmaine who owns the bookshop? And can they resist Midwinter?
Aqua - Christmas in New York City (Aqua Romance Travel Series)
We met Casey and Harry aboard the Aqua as it sailed from Venice to the Greek islands. Now immerse yourself in true love, seduction, sumptuous foods and the romance of the holidays.
Follow these favorite Aqua characters to the mainland where you'll join them for Christmas in New York City as they settle into their life together despite Casey's meddling father. Experience the tree lighting at the Rockefeller Center, the glittering Christmas decorations at Dyker Heights, and the twinkling window displays on Fifth Avenue. With all of the yuletide celebrations, will the issue of having a child split Casey and Harry apart? The magic of love from the Aqua follows them. As you walk the streets of New York City with Casey and Harry, see what's in store for them with the help of family, friends, and a special Christmas wish.
Christmas Mail Order Bride - A Historical Mail Order Bride Novel (Western Mail Order Brides: Book 1)
Penelope Mathers arrives in a remote Western town, contracted to married Anders West, the son of a wealthy local cattle baron. Her prospective parents-in-law pick her up at the coach stop in their buggy and drive her directly to the church, where she meets her groom for the first time at the altar. After the wedding service, Anders drives Penelope to his home, where she quickly realizes all is not as it seems, and she finds herself torn between the increasing hostility of her husband and a growing attachment to Caleb Alexander, a young stable hand working at the West Ranch. Through shared adversity and adventure, Penelope learns more about Caleb and his enigmatic world, showing her the depth and caring of a man she longs to clutch to her heart. As her relationship with her husband deteriorates with every passing day, Penelope relies more and more on her affection for Caleb as well as on her own resources to cope with the mounting tension. Just as the situation seems most hopeless, the situation comes to a shocking climax, leaving Penelope in possession of a shocking secret that will transform all their lives and open the door to unlimited possibilities.
Bah, Humbug! (A Christmas Street Romantic Comedy Novella)
$0.99 Nook Link
Lexi Anderson is an up-and-coming, Martha Stewart-type TV hostess whose two kids love the Jared Strong adventure novels, which happen to be written by their new neighbor, Kyle Miller.
For the first time in his writing career, Kyle has writer's block--until he sees the snowman on his lawn and realizes it's the perfect solution to his plot problem. He digs in and discovers two things: one, his villain's weapon will fit inside a snowman's body, and two, this particular snowman was supposed to be the backdrop for Lexi's next show.
From this improbable beginning comes friendship, but can there be a happy ending for a woman who is afraid to get close again and a man who has shadows from his childhood?
Families join together and hearts are healed as this couple goes walking in a winter wonderland.
The Christmas Catch (Holiday Brides Series)
$1.99 Nook Link
Sometimes the best gifts are unexpected...
Since the death of her military husband two years ago, single mom Christine White has struggled to get by. By throwing herself into her work as a Chicago copywriter, she's managed to keep food on the table but has gradually lost sight of what really matters, like building a bond with her four-year-old son. When Christine's best friend insists she spend Christmas in Vermont so she can get her life in order, Christine initially resists. Little does she know she's in for a memorable holiday that will reignite her faith and reawaken her heart.