Morning Fans! I wish my local coffee place delivered :( I so don't want to make any today. I'm feeling like it's a reading day. So, here's some Holiday Romances for you!!
Enjoy
Unexpected Gifts (A Castle Mountain Lodge Romance)
$0.99 Nook Link
When you're looking for a little escape to the rugged mountain landscape
that's as beautiful as it is wild, unwind at Castle Mountain Lodge.
Christmas represents everything Andi Williams is supposed to have, and doesn't. Running away to a remote mountain lodge in the Canadian Rockies, sounds like the perfect way to escape, until a mix-up finds her sharing a villa with sexy, rough around the edges, Colin Hartford.
Colin's determination to enjoy the holiday he's missed for the last five years, sweeps Andi into a season of joy that she's not sure she's ready for. Can Andi open herself up to everything the holidays have to offer...including love?

Unexpected Endings (A Castle Mountain Lodge Romance)
$0.99 Nook Link
~A Castle Mountain Lodge Romance Short Story~
Return to the beautiful, rustic and romantic Castle Mountain Lodge and catch up with Andi and Colin who prove that sometimes Unexpected Gifts have equally Unexpected Endings.
A companion short story to the Castle Mountain Lodge Romance Series. Please note, this is a short story, not a full length novel.
~A sweet, contemporary romance~
A Perfect Holiday Fling (Moments in Maplesville)
$0.99 Nook Link
See my review of this book here
It's no mystery why veterinarian Callie Webber is having a hard time getting into the holiday spirit. When the residents of her small hometown aren't pitying her because of her ex-husband's very public departure, they're attempting to hook her up with a man…any man. Fed up with being everyone's favorite charity case, Callie considers closing her animal clinic and moving to the big city. But, before she goes, she decides to give herself a Christmas treat to remember: a romantic holiday fling. And who better to have a fling with than the gorgeous newcomer who is turning heads around Maplesville?
When injured Navy pilot Stefan Sutherland reluctantly rescues a gutter cat for the sake of his five-year-old nephew, he never imagined it would lead to him discovering Maplesville's most fascinating attraction…its smoking hot vet. Getting involved with a woman was the last thing Stefan anticipated when he agreed to care for his nephew during his Army nurse sister's deployment, but if he's going to spend the holidays in this sleepy Southern town, why not make the most of it with the perfect holiday fling.
'Tis the Season: A Collection of Mimi's Christmas Books
She's Not You - 2013 Christmas Romance is about a young mother, sick and alone, who gets a helping hand from a stranger. Our hero doesn't need another woman like his sister who takes advantage of his good nature...or does he?
Together for Christmas - 2012 Christmas Romance is about a sweet-hearted do-gooder whose spirit travels into the body of a grumpy workaholic. He has no time for such things as Christmas. Ahhh, she needs many chores done in time for the holidays. Since there's no one else but him to help her, something has to give.
Loveable Christmas Angel - 2012 Christmas Romance is about a young woman who travels to Hawaii on a quest to find an aunt and ends up with a small boy to care for and a wealthy hotel owner she can't forget. Thank goodness a loveable angel is on hand to make the magic happen.
Christmas Runaway - 2011 Christmas short story is about a runaway teen who's lost in a snow storm until a lone woman chasing after her dog rescues her. When her father stumbles upon them, it's a romance even the cold can't douse.
The Army Doctor's Christmas Baby
After he loses his wife, army surgeon Colonel Sean Fabian protects his damaged heart by cutting women out of his life. He dedicates himself to his career and being a great dad to his twin babies. When he asks army nurse Kelly Grace to play nanny to his children over Christmas, he realizes how much he misses having a beautiful woman in his life and in his arms. Caring for Sean's adorable twin babies is Kelly's dream come true. She falls in love with the sweet little girls and their daddy, but she's hiding a devastating event from the past. If she can't trust Sean with her secret, how can she ever expect him to trust her with his bruised heart?
A Special 'Ops and Cops Christmas:Sexy Romantic Suspense Holiday Novella
*
They called her the Ice Princess; blond, beautiful and cold as Ice.

* That was before the sexy police commander turned up the heat and proved that Fire does melt Ice.

* It couldn't have been a more perfect Christmas wedding; family, friends, a gorgeous groom and a stunning bride --until a group of would-be assassins crash the party.
The Awakening (#3 of Finding Love)
"You have a boyfriend or husband at home?"

"No." That was the last thing she wanted to talk about: Tyler, Gabriel's father, who she hadn't seen since she was six months pregnant and had been forced to drop out of school. He'd treated her as if she had something he might catch, running the other way every time he saw her. Yeah, she got that message loud and clear, but it didn't stop the ache that burned a giant hole where her heart had once beat.
A young woman who's lost everything, and the wealthy rancher who must choose between his family's power or his conscience to help her.
Christmas Pleasures: A Heartwarming Erotic Short (Blurred Lines)
Lincoln is John Zane's bodyguard. He's known for his ability to follow orders to the extreme. But he's more than that. He's a hot-blooded man with insatiable needs and the ability to please a woman in every way.
Mindy is a makeup artist in Hollywood. She is used to being in the background... until she meets Lincoln.
He makes her feel like she's the star. And in Hollywood, that's everything.
The Christmas Honeymoon (A Holiday Luv Novella)
Serena always loved Christmas, but her favorite holiday season only brings on heartache after her groom-to-be runs off with another woman only a week before her December wedding. Giving back the wedding gifts and enduring the humiliating gossip in her small town proves to be too much for the quiet librarian who'd been the brunt of nerd jokes in high school, and Serena leaves town--only to return a year later determined to take back her life, her pride, and her joy in Christmas.
Damien has his own reasons for hating Christmas. No sweet and silly stuff for this handsome Scrooge, who hurls himself into extreme sports, almost daring nature to break through his hard shell. So why does he find his icy heart melting when confronted with the timid librarian whose sweet smile haunts his dreams?
A Tennessee Christmas, a Sisters of Spirit short novella
A lost child.
A lost parent.
A lost woman.
A crazy dog who can bring them all together.
A Present for Christmas
Nook LInk
Faced with a choice, David has to decide what matters the most. Home…or the heart. After completing an assignment in Alaska, he's about to head home, but he realizes he might be leaving behind his heart—Cris, the woman he fell in love with. Now he has to make a choice. Return home to everything he knows, or take a chance on love.
The Sheriff's Mistletoe Law
Nook Link
Western romance holiday 5 minute quick read.
This very short story is offered as a sample of the author's work.
If you enjoy this, you might also like Nita Wick's award-winning historical western romance, The Wagonmaster.
A Very Holly Christmas: An Exclusive Short Story
Nook Link
Shelia Roberts is back with the hilarious short follow up to
On Strike For Christmas
. This short story will bring you right back to the spirited town of Holly, one year after the big strike!
Mistletoe Mischief (Romancing Wisconsin #1)
Nook Link
Christmas recipe for love--combine a matchmaking Santa, lots of mistletoe, one iron-clad rule, fated hearts; mix and stir. The Riley siblings don't stand a chance.
MISTLETOE MISCHIEF
Christmas in July at the zoo is the last place single parents Eric Riley and Marissa Wilder expect to find love. Thanks to some mistletoe mischief in the form of their two young daughters and Santa, they discover mistletoe rules were not made to be broken.
White Christmas (novella)
Nook Link
What if your only chance at survival was to seduce the man who broke your heart?
Seventeen years after the Apocalypse, Admiral-class Explorer Tabysha is caught up in a firefight and shot down over Tyver, where ice vampires hunt human warmth. Seeking shelter in an ice cave, she is instructed to stay put and await rescue. But after another ship crash-lands, and the Hunter Gatherers stalk its wounded pilot, Tabi breaks protocol.
When it turns out the survivor is the man who stole her heart then skipped out on her ten years before, it seems to Tabi that no good deed goes unpunished, and things can't get any worse. But she's so wrong.
As the Hunters pick up the escalating heat signature of the former lovers, Tabi has to tell Asha that there is only one way to repel the creatures stalking them.
And it involves picking up where they left off ten years before.
All I Want for Christmas is You (Book 1 Fate with a Helping Hand Holiday Romance)
$0.99 Nook Link
BOOK 1 in Fate with a Helping Hand Series
Sometimes fate needs a little hand...
Santa Claus is going to have a rough season... Lauren Alexander is raising her daughter alone. Abandoned by her family for her decision to keep her daughter Kristen, she has done a pretty good job for the last six years. Or she thought she had. That's why she is crushed when little Kristen gives up her wish for a toy or goodie and instead asks Santa for a present for her mother. She wants Santa to bring a Daddy. Delivering Daddies isn't Santa's bag.
But this Santa has a plan...
Kyle Preston knows what it is like to be abandoned too. Luckily he found the support of loving adoptive parents and has turned himself into one of the most successful Real Estate developers in town.
Building a house is easy. Building someone's trust is a whole other story. But with a little helping hand, a little Christmas magic can make all the difference in the world.
Mackenzie Family Christmas: The Perfect Gift (Highland Pleasures)
Nook Link
Revisit the Mackenzies in this heartwarming Christmas tale. Book 4.5 of the New York Times bestselling Mackenzies / Highland Pleasures Series, this short novel has fifteen chapters, 43,000 words.
The Mackenzies gather for a clan Christmas and Hogmanay in Scotland. In the chaos of preparations for the celebration--the first of Hart and Eleanor's married life--one of Ian's Ming bowls gets broken, and the family scrambles to save the day. Daniel busily runs a betting ring for everything from the hour Eleanor's baby will arrive, to whether Mac's former-pugilist valet can win a boxing match. Ian begins a new obsession, and Beth fears that the loss of one of his precious bowls has made him withdraw once more into his private world.
Events take place after the close of The Duke's Perfect Wife (before the Epilogue).
A Heart Is A Home: Christmas in Texas (Sensual Contemporary Romance Novella) (Texas Lovers Series)
Nook Link
How does a smart, easygoing serial monogamist tame a closet Bohemian?
Adam Taylor believes selling his childhood home is the only way to put the past...and the memories behind him. Then he meets Joy Pettigrew. The uptight real estate broker isn't what she seems.
Freaky and Joy Pettigrew no longer mix. She's a corporate girl now. She plans to make the sale, get the commission, and never look back. So how does she keep the truth from Adam Taylor long enough to get him to sign on the dotted line? He swears he wants to sell his grandfather's house and move on. She knows he's lying to himself. He insists she throw off the façade she's hiding behind. She knows she's lying to herself. She also knows he's going back to Houston. Nothing she does will change his mind...and even their shared passion won't convince her to go with him.
She's already home. After all, Christmas is just around the corner and everyone knows you spend Christmas at home.
Kissing Santa
Lily Johnson, estranged from family, travels home for the Christmas holidays. She seeks mending of family arguments. There's also the potential reunion with an old flame.
The storm of the century hits the little community where Lily grew up. The severe snowfall creates deep worry over the fate of her one true love.
Christopher Crin, all-American fireman, is well known for his holiday gift giving and spirit. He even bears the nickname 'Cringle' in his circle of friends. Everything Chris' comes into contact with has a magical outcome of purity and good.
Temperature raging below zero strengthens Chris' determination to push through the storm and deliver Christmas gifts to the children. Ultimately, there's one special gift his heart desires to deliver.
Will Lily receive and accept?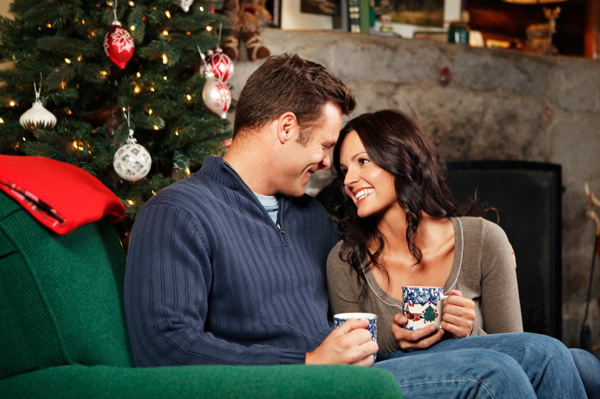 Amazon Goodies
Christmas Heroes (A Boxed Set) $0.99
DUPLICITY By Vicki Hinze
Career military attorney, Captain Tracy Keener is ordered to defend Captain Adam Burke, a Special Operations officer who caused the deaths of his entire team. Everyone knows he's guilty and defending him will cost Tracy her career, but she has no choice.
Captain Burke swears he acted under orders. Swears things that can't possibly be true: breaches requiring corruption at the highest levels, the deliberate sacrifice of an entire military team.
Under orders and then threats to drop the case and let Burke go down, Tracy and Adam are targeted for assassination. To their horror, they discover others too are marked for death. To succeed, Tracy and Adam must risk more than their lives--they must risk their hearts.
SAFE WITH HIM by Rita Herron
All Kaylie Whittaker wanted for Christmas was to protect her daughter from the madman who killed her husband...
All five-year-old CeCe Whittaker wanted was to have a real home for the holidays...
All Texas Ranger Sergeant Mitch Manning wanted was to drown his sorrows in a bottle. Then Kaylie and CeCe snuck into his abandoned ranch house, looking terrified and obviously on the run, and his detective instincts surged to life. But he'd lost one family because of his job, and he refused to make room for this woman and her little girl in his heart.
Still, he was a Texas Ranger and he would protect them or die trying...
TAMING MAGGIE by Peggy Webb
It's Christmas, and Maggie Merriweather had rather be naughty than nice.
When this feisty grade school teacher sets out to foil opening day of duck season, Maggie never expects to lock horns with Tupelo's bad boy banker, Adam Trent, let alone feel the urge to rip his shirt off! Can she save the ducks without losing herself?
Adam vows to subdue the spirited crusader. But when a snowstorm strands them, he discovers he'd rather woo than subdue. Can two people whose principles are poles apart ever turn Christmas bells into wedding bells?
SHADOWS TO LIGHT by Regan Black
The year is 2096, and as part of a covert team searching for a missing government scientist, Jameson is tasked with staring at a laboratory building day in and day out during a cold Chicago December. The boredom is overwhelming until the one woman he cannot forget, shows up in a place she should never be.
A supernatural healer, Mira escapes a trial of her peers only to be sent on an impossible mission: Rescue her scientist father from a madman who's using him to create bio-weapons. But she's no spy. On her own, with no real clues, she isn't sure where to turn.
Forced together by circumstance, Mira and Jameson enter an adventure that will push them to their limits - and quite possibly beyond.
ANGEL BE GOOD by Kathy Carmichael
Billionaire CEO Nat Danvers has good looks, money, power, prestige--everything--except the one thing he really needs. But only in the loneliest corners of his frozen heart is he aware something is missing. Christmas Eve arrives to find Nat alone in his penthouse office, filling out layoff notices while his employees unknowingly celebrate at the office holiday party. In breezes the most incredibly beautiful woman he's ever seen. Daphne, part angel, part human, has been sent by the Angelic Council to teach Nat some tough lessons in the hope his hardened heart will melt. She has only one night in which to help him. With the clock ticking before she must go, can love find a way to touch them both?
A Willow Creek Christmas (The Willow Creek Series) $0.99
Running from a life she no longer wanted...
Widowed with two young children, Keri Hilam is desperate to escape her abusive brother in law, going so far as sneaking away in the dead of night in hopes of finding a better life. She never regrets leaving, not even when they find themselves stranded, starving, and alone. Fate brings them to Willow Creek, Montana, where they're rescued by an unlikely hero, an ex-confederate soldier who seems more monster than man.
Hiding from a past he can't seem to forget...
The war leaves Noah Lloyd scarred and bitter. When the girl he left behind broke his heart, he turned his back on the life he used to know, and sought refuge in a dusty little town that afforded him the solitude he wanted. Finding a woman and her kids hunkered down in an abandoned line shack in the middle of a blizzard is the last thing he needs. They're ragged, half starved and vulnerable, but he's determined to leave the trio in the care of the town marshal.
Can a future together erase all the pain...
But the innocence of a child at Christmas breaks through Noah's hard exterior and Keri's tender care allows him to see that life may be worth living. All he has to do is let go of his past and let this unlikely family love him.
Christmas on Main Street $0.99
Give a gift of joy, CHRISTMAS on MAIN STREET, a box set of 11 Christmas stories, now a bestseller at Amazon.
The Christmas Wish by Tori Scott. Merry is a long way from home and missing her family as Christmas approaches, until she falls right into Santa's lap.

Her Christmas Cruise by Mona Risk. The perfect fiancé is a cheater and the fabulous Christmas wedding is off. But the would-be honeymoon cruise may fulfill the dreams of Julia and her unexpected companion.

A Snowy Christmas in Wyoming by E. Ayers. A Native American cowboy with his thirteen-month-old daughter and a national news anchorwoman have nothing in common, except for their pasts, but in this season of giving, will fate reach through time and give the gift of love?

The Christmas Con by Jill James. Two reformed jewel thieves, Robin and Ian, are on the job to retrieve a priceless necklace, but Santa has special plans for a reunion of the ex-lovers.

Small Town Glamour Girl Christmas by Stephanie Queen. Small town girl Julie hates being an Audrey Hepburn look-alike. When the big city man of her dreams comes to town for Christmas will she sell out to model in the city or settle into small town life on his terms?

The Christmas Gift by Pepper Phillips. When an opportunity to make money presents itself, eleven-year-old George faces the biggest decision of his life. Will he become a thief like his father or will he discover the fact that giving, rather than receiving, is the best gift of all?

A Potters Wood Christmas by Leigh Morgan. A plot to steal an ancient artifact in the Bennett's possession could be the key to opening an even greater prize. Will Cian find family and the spirit of Christmas again?

A Baby for Christmas by Susan R. Hughes. When Ryan opens his home to Paige, a beautiful stranger who happens to be pregnant, will it take a Christmas miracle to make them realize where their hearts truly belong?

A Light in the Christmas Cafe by Kristy Tate. A food thief, a haunted house, a matchmaking grandmother and a handsome stranger: Are the apron strings tying Deirdre to her grandmother's café tangling up her life plans or are they leading her to love?

What if...this Christmas by Kelly Rae. Will a marriage proposal be the end of Katie and Chris' forever?

A Smoky Mountain Christmas by Carol De Vaney. Falling in love wasn't in Tina's plans. She'd survived the snowstorm, but could she survive the love of recently divorced Hank Gordon who's sworn off women?
The Army Doctor's Christmas Collection $0.99
The Army Doctor's Baby
After his wife betrayed him, Major Radley Knight dedicated himself to becoming the best Army doctor he could be, dedicated himself to saving soldiers' lives. When he returns on leave from Afghanistan he is ready for a break. Instead he finds himself helping a young mother and her newborn baby. He falls in love with Olivia and her sweet baby boy and longs to spend the rest of his life caring for them. But Olivia and her baby belong to Radley's brother.
The Army Doctor's Wedding
Major Cameron Knight thrives on the danger of front-line battlefield medicine. Throwing himself into saving the lives of injured servicemen keeps the demons from his past away. When he rescues charity worker, Alice Conway, and a tiny newborn baby, he longs for a second chance to do the right thing, even if it means marrying a woman he barely knows so they can take the orphan baby to England for surgery. The brave, beautiful young woman and the orphan baby steal his heart. He wants to make the marriage real, but being married to an army officer who's stationed overseas might do her more harm than good.
The Army Doctor's Christmas Baby
After he loses his wife, army surgeon Colonel Sean Fabian protects his damaged heart by cutting women out of his life. He dedicates himself to his career and being a great dad to his twin babies. When he asks army nurse Kelly Grace to play nanny to his children over Christmas, he realizes how much he misses having a beautiful woman in his life and in his arms. Caring for Sean's adorable twin babies is Kelly's dream come true. She falls in love with the sweet little girls and their daddy, but she's hiding a devastating event from the past. If she can't trust Sean with her secret, how can she ever expect him to trust her with his bruised heart?
Holiday Heat (A Collection of 4 Sexy Holiday Stories) $0.99
SEDUCING SANTA by Janelle Denison
All Faith Roberts wants for Christmas is one sexy night with Matthew Carlton, the hot, gorgeous pediatric surgeon posing as Santa for a visit to the children's ward where she volunteers. Matthew has been interested in Faith for months and is more than willing to fulfill her naughty wishes, and more. As Faith seduces her Santa, It's Matthew who steals her heart. She might have only asked for one night, but Matthew is determined to show her that he's the kind of gift that keeps on giving.
MIDNIGHT ANGEL by Carly Phillips
First love and second chances. High school sweethearts, Dylan North and Holly Evans believed their future together was a done deal. But right after graduation, Dylan took off, leaving nothing behind except a hastily written note and Holly's broken heart. Ten years later, Dr. Holly Evans has a great career and a fulfilling life. The last thing she needs is Dylan's visit stirring up old feelings. Especially when she knows the Hollywood superstar can't possibly want to stay. Dylan might have everything money can buy but his life is empty without Holly. Can his unexpected return reignite their love ... or does happily ever after only happen in the movies?
DIRTY LITTLE CHRISTMAS by Julie Leto
Sex, lies and mistletoe…Marisela Morales has a secret…and after a year of successful assignments as a security specialist, she knows how to keep one. But when a man on a mission to claim his birthright changes Marisela's Christmas surprise into a treacherous game of cat and mouse, she's forced to turn to the one partner who has never let her down—sexy Frankie Vega. Can they save an unborn child caught in a deadly power-play…or will this holiday season end without a Christmas miracle?
WRAPPED & SEALED by Leslie Kelly
Navy SEAL Tanner Boudreau is tough enough to resist just about anything...except his grandmother's plea that he dress up as Santa Claus for a senior citizen's group. It's a tough assignment, but is made a lot better when a beautiful doctor he'd met in a war-zone lands on his lap. He'd never been able to forget Jessica, and now intends to do whatever it takes to make her a part of all his Christmases.
The Heart of Christmas $0.99
Start your holidays off right with three new novellas by USA Today Bestsellers Patricia McLinn, Judith Arnold and Kathryn Shay.
In Wyoming Wildflowers: The Beginning, discover how it all started in this much-anticipated prequel novella to the bestselling and award-winning Wyoming Wildflowers series by USA Today bestselling author Patricia McLinn. Ed's and Donna's worlds couldn't have been any more different – a rancher from Wyoming and an up-and-coming Broadway musical actress on a national tour. What could have been a momentary encounter sparks desire . . . and more. But can there be anything but heartbreak ahead when they have only days before their dreams pull them apart?
In Almost An Angel, Conor Malone manages to hold things together for his daughter Amy after his wife's death, until someone tells her Santa will bring her mother back for Christmas. How can Conor force Amy to accept reality without ruining her holiday? With help from Eliza Powell, the alluring new school psychologist—and the Daddy School.
In Flashover, Nick Evans, a captain in the Hidden Cove fire department, believes he committed the worst of crimes, even if it was to protect his little sister. He's not ready for a relationship with Stacey Sterling, a firefighter's widow who's determined to help him heal. But on Christmas, Nick learns the meaning of redemption and love.
Mistletoe For Christmas $0.99
Christmas. Good thing it only comes around one time a year. Joanna Bryne has gone far in her life. All the way from the backwoods of Maine to being a national TV news correspondent based out of New York City. When not on the road, her life is spent with boyfriend Will Currier, a man who could pass for a Calvin Klein model.
She seems to have it all. The perfect job, perfect home, perfect man. But all of that would become unsettled when she returns home for the holidays without Will, who was, as usual, strapped down with work.
Joanna returns to Maine to her overbearing family, all of whom are wondering where her longtime boyfriend is. After all, Joanna and Will have been dating for four years and they've yet to meet mysterious Will due to his inflexible schedule.
And into the picture comes an old boyfriend, Jackson Montagne, who moved back to Whiting Valley to raise his family in the recent years. With Jackson back in the picture, what Joanna thought to be her perfect life all of a sudden doesn't seem so perfect anymore.
Christmas Kismet $0.99
Kate Murray has always loved Christmas.
Until this year.
This year, Christmas represents an aching reminder of all that Kate is supposed to have and all that she has lost. Her fiance ran off with her twin sister and Kate would rather hide and wallow in her misery than spend Christmas with her family.
This will be the first Christmas that she has ever spent alone.
Kate rents a secluded cabin for the holidays and hopes to find herself again as she picks up the pieces of her shattered heart.
Instead, Kate finds Henri Archer, a sexy architect who owns the vacation cabin that she rented. Henri is undeniably handsome and although Kate knows that it is entirely too soon for her heart to embark on a new relationship, her attraction to Henri is impossible to ignore.
Since the death of his wife three years ago, Henri has struggled to get through Christmas. Spending an unexpectedly romantic holiday secluded in a winter wonderland with Kate has Henri wondering if Christmas wishes really do come true.
Together, Henri and Kate rekindle the joys of the Christmas season - each contemplating bearing the scars of their pasts for a second chance at love.
Kate fears that by opening her heart to Henri she risks re-opening herself to the heart ache that threatened to destroy her.
Henri hopes that two broken hearts can come together and mend each other - a true Christmas miracle.
Four Weeks 'til Christmas $0.99
The four weeks between Thanksgiving and Christmas can be hectic for some, while festive for others. Noelle Tanner, 25, once enjoyed that time with her family as they celebrated her birthday and Christmas. But an accident changed all that for Noelle. Now, she simply goes through the motions every day full of guilt and pain.
Zane Williams is wealthy and sinfully handsome. At 30, he must take over the reins of his father's large corporation. He has little time to enjoy life. His family is scattered and the end of the year means he must devote all of his time to work. He has yet to understand the meaning of the season.
A chance meeting brings these two wounded souls together. Will the guilt and pain of their lives outweigh the love and blessings the four weeks 'til Christmas can hold? Or, will they be able to heal each other and make new memories to last a lifetime?
Please note this is a novelette at 17k words. Mature Audiences as some content, like in many romances, is suggestive in nature.
Baby, Be Mine (Holiday Brides Series) $0.99
BABY, BE MINE (Holiday Brides Book 5)
A single woman gets a Christmas gift that sends her world into chaos, and has her tracking down a last-minute groom - with the help of her handsome best friend.
Christmas Unplugged $0.99
2 Brothers + 2 Sisters + 0 Electricity = 1 Unforgettable Holiday
Casey's got a ton of work to do over the holidays. But her sister's stuck with a broken heart and a nonrefundable vacation for two, so Casey agrees to celebrate Christmas at a rustic Adirondack lodge—as long as she can bring her laptop and work through the festivities.
Matt's happy to take a break from his high-pressure city job to celebrate Christmas at his off-the-grid childhood home. He and his brother are helping with their aunt's Romance of Christmas weekend, even though the couples-only guest list means all work and no play.
When one of the "couples" unexpectedly turns out to be two sisters, Matt's brother calls dibs on the hot one—leaving Matt to deal with a quirky, work-obsessed woman who he's sure would rather get cozy with an electrical outlet than with him.
Good thing there's no electricity at Dutch Gorge Lodge. Because sometimes you have to turn out the lights to see what's right in front of you.
Merry Christmas Romance (Sweet Christmas Romance Novellas and Short Story) $0.99
A Family for Christmas
A lonely career woman stranded in a blizzard, a disillusioned man who has cut himself off from women. When he rescues her from the snow and takes her into his home, the spirit of Christmas and his little girl's love work their magic.
A Christmas Family Wish
When a tree falls on Rachel's house in a storm, the person who rescues her is Ian, the same man who rejected her declaration of love when she was eighteen. She has banished him from her thoughts for eight years, but all her feelings rush back as he plays the white knight and takes Rachel and her son into his home. The young man she once knew is now a wealthy, successful business owner, and more gorgeous than ever. Life has left them both bruised, but can they put the past behind them and start again?
The Army Doctor's Christmas Baby
After he loses his wife, army surgeon Colonel Sean Fabian protects his damaged heart by cutting women out of his life. He dedicates himself to his career and being a great dad to his twin babies. When he asks army nurse Kelly Grace to play nanny to his children over Christmas, he realizes how much he misses having a beautiful woman in his life and in his arms. Caring for Sean's adorable twin babies is Kelly's dream come true. She falls in love with the sweet little girls and their daddy, but she's hiding a devastating event from the past. If she can't trust Sean with her secret, how can she ever expect him to trust her with his bruised heart?
A Christmas Crush (Short Story)
Penny fell in love with her sister's boyfriend the first time she laid eyes on him. Eighteen years later,her feelings haven't changed, but his marriage to her sister is over. Can she risk their friendship for love?
A Little Christmas Romance $0.99
There's no such thing as second chances
, and Brooke would know. This Christmas will be spent alone and celebrated, same as the last. It doesn't matter that she's a disgruntled mall elf, standing next to a chimney-scented Santa with the most annoying co-worker ever. It doesn't make Christmas more magical. It's just another day to endure, and the holiday can't pass fast enough. That is, until her old flame, Chris, spots her.
After taking a picture with Brooke in her elf costume, things take an unexpected turn. Maybe getting through the night won't be so difficult after all.
A Spy for Christmas $0.99
What's more dangerous? The Oregon wilderness? Hit men?
Or the heat in Grayson's arms?
Robin is flying back into the misty Pacific Northwest for Christmas, which is a bit fitting after her last so-so relationship ended. Alex just wasn't the right man for her. Things look up when Grayson sits next to her on the plane—he's hot, charming, witty and very into her. Unfortunately their chance meeting puts her in danger, and suddenly Robin is trapped into spending the holiday with this charming, mysterious man at a secluded mountain cabin.
He vows to protect her with his own life if needed, but the danger isn't just from the men tracking them down. Robin isn't sure she can trust Grayson, and yet she's pulled to his magnetism. Safety is quickly losing the battle to desire…
Christmas Romance (Best Christmas Romances of 2013) $0.99
Christmas Wishes-Danica Winters: For most, Christmas is a time for family, love, life, dreams, and wishes—but not for Lee Llewellyn, a mother who has recently lost her son to an accident and her husband to the resentment it caused.
In a chance encounter, she is given the gift of company on Christmas, but is she ready to move forward and start living again?
Christmas at Central Bark-Jennifer Conner: When Tennyson's boyfriend left her for her best friend from high-school, all Tennyson received in the break up was her dog. She's sworn off men and now is rebuilding her life. The only thing Par does is work. He barely has time to do anything he wants for himself other than take his dog to the dog park. When Par and Tennyson find an abandoned dog at the park named Duke. Will they find room in their hearts to take him in?
And can this Christmas season weave some special magic for the two of them?
Halo's Wish-Sharon Kleve: Halo Ann Carlyle wishes for a home, family, and a boat-load of pets. What she gets is a bruised hip, a lump on the head, a broken ankle, and her new yellow Honda Civic is demolished.
Rich McFarland, a sexy veterinarian, keeps showing up in the most unexpected places, promising everything she's ever wanted.Halo believes she only has time to pursue her career as a pet detective and must ignore her growing attraction to achieve her dreams.
Will Halo trust her heart, and find a way to get both before Christmas?
Christmas Hope-Casey Dawes: Clara Misowski is convinced Sam Richards' cheese making operation would be a perfect stop for her culinary tour group.
He's adamantly opposed to anything to do with a group of women on his farm.
Can she convince him to open his heart to company, Christmas, and maybe even her?
The Christmas Cottage $0.99
Any couple who spends the night in the Christmas cottage shall have love everlasting...
Lacey Quinn did not believe in happily ever after or the legend of the Christmas cottage. As maid of honor for her best friend Ava, her duties included decorating the cottage for the newlyweds. It was a simple enough task, but she hadn't counted on sexy Ean Callahan, the bride-to-be's brother, to be assisting her.
Spending the evening ensconced in the overly romantic setting while a blizzard howls outside has Lacey wondering if fairy tales really do come true...